BALIFE likes to support good causes and each year we have a chosen charity, this year it is Mental Health UK - and our very own Julia Newell is jumping out of a plane ...FIVE times in a row!
You may ask why is mental health so important to BALIFE?
Well, two of our directors support family members living with mental health issues; it is a part of their everyday life. For families like theirs, organisations such as Mental Health UK provide vital help and assistance.
In the words of this wonderful charity...
"With approximately 7.5 million people in the UK living with a diagnosed mental illness, and an estimated one in four of us experiencing a mental health problem every year pre-pandemic, our programmes aim to increase everyone's knowledge and understanding on how to protect and maintain mental health and deliver programmes that support people with complex mental health needs through our four founding charities."
You can learn more about Mental Health UK and the help they provide by visiting their website at www.mentalhealth-uk.org
In support of their incredible work, and with the help of her empoyer, Lloyds Banking Group, BALIFE's Julia Newell has decided to take drastic action. Here, in her own words, is her story...
JULIA'S STORY
| An epic challenge!
​

BALIFE proudly supports Mental Health UK 
We all struggle daily with our mental health and more recently, so has my husband but we have family members and close friends who also struggle - and it's a constant uphill battle.
So, I thought I'd jump out of a little plane...
...FIVE TIMES!
...to raise awareness for self-care and care of others.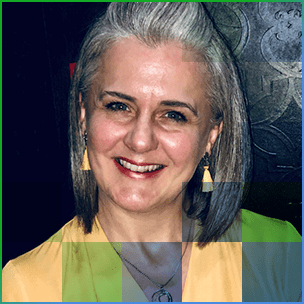 Mental Health UK is the charity partner for Lloyds Banking Group. When work advertised the idea of doing an epic challenge, I literally jumped at the chance! My goal is to raise £2,500 by the time I jump on 3rd September 2022. 
I'm very grateful to BALIFE for kindly donating a whopping £500!
Just because I'm not afraid of heights or small spaces or hurling myself out of a plane doesn't mean to say this feat doesn't come with it's own challenges...
First, there's my personal fitness - I need stamina and a strong core and hip muscles to hold up my legs high during the final descent. I need to manage the adrenalin rush and crash - 5 times - so I don't feel sick or dizzy!
Lastly, there's the Scottish weather ...but there's not much I can do about that apart from cross everything for good luck!!


Having done a tandem skydive over Melbourne beach in Australia - and LOVED IT! - I knew one jump wasn't going to be a challenge!
I celebrated my 50th birthday in February this year, so I thought why not do one jump for every decade and make this year truly EPIC!!!
So, if I'm going to do that, I'm sure you won't mind if I ask you to consider donating using the weblink below!