FACT: Successful projects rely on effective stakeholder engagement.
We must understand various stakeholder types, perspectives and attitudes to ensure they are fully engaged and willing to work with us.
It is critical to build rapport and trust, while avoiding conflict and misunderstanding.
While there are many tools and techniques we can use to use to plan, analyse and monitor stakeholder engagement, we must also analyse the mindset of our stakeholders – a deeper level of analysis – to understand how they might view various situations, and how we can best respond to them.
Introducing...
Join us in Edinburgh LIVE!
With a background in software development, Kathy Berkidge is a Business Analysis professional with over 30 years of experience in I.T.
She provides business analysis and agile training and consulting services to many organisations in a variety of industries, as well as speaks internationally on topics relating to Agile, mindset and Business Analysis.
Kathy works with teams to improve teamwork, be more innovative and deliver better customer value.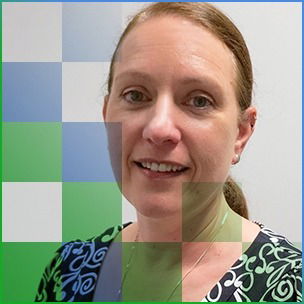 SUCCESSFUL STAKEHOLDER ENGAGEMENT
PRACTICAL TECHNIQUES TO BUILD CONNECTION & RAPPORT
with Kathy Berkidge on the 28th September 2022
Stakeholders and engagement principles
Defining stakeholders and stakeholder types

The stakeholder engagement process

Stakeholder identification

Classifying and categorising stakeholders

Stakeholder engagement planning
Stakeholder analysis
Common stakeholder management tools:
               + Mendelow matrix      + RACI
Using personas

Empathy mapping

Introducing the 'Stakeholder Engagement Canvas'
Creating connection and rapport
Barriers to stakeholder engagement

Building rapport and trust

The importance of mindfulness and empathy

Communication styles and effective communication techniques

Mindful listening and remaining present
Plan and practice
Using the 'Stakeholder Engagement Canvas' to plan successful stakeholder engagement

Monitoring and reviewing stakeholder engagement

Managing conflict

Practices to maintain connection and awareness
WHO'S IT FOR?
This course is for anyone who works with stakeholders, as well as anyone involved in organisational, project, product or business change. Typical participants include:
Business Analysts

Project / Program Managers

Scrum Masters / Iteration Managers

Product Owners / Product Managers

Delivery Leads

Agile Coaches

Consultants
YOUR SPEAKER
| Kathy Berkidge
She is passionate about seeing people, teams and organisations thrive in an environment of collaboration and harmony.
SUMMARY & PRICE
| Only 20 places available!
BALIFE are very proud to be hosting the wonderful Kathy Berkidge and her acclaimed workshop "Successful Stakeholder Engagement - Practical techniques to build connection and rapport", live on the 28th of September 2022 in the great city of Edinburgh (16 St Mary's Street, Edinburgh, EH1 1SU).
In keeping with the BALIFE ethos to provide first-class training and experiences to Business Analysts at an affordable price, this full-day workshop is just £347 ...and that includes a tasty lunch too!
There are only twenty places available, so get your ticket now by clicking below!
This practical, interactive workshop explores tools and techniques that enable greater understanding and connection with our stakeholders including the 'Stakeholder Engagement Canvas'. The canvas is a new tool that examines our stakeholders' needs and mindset in depth to enable better planning and monitoring of the engagement process.
Kathy will present key principles of effective stakeholder engagement that allow a more insightful level of stakeholder analysis, along with how we can be more mindful working with them.
LEARNING OBJECTIVES
Understand the stakeholder engagement process and how to plan for successful stakeholder engagement.

Identify different stakeholder types and segments.

Learn various techniques to categorise and analyse stakeholders.

Understand the importance of remaining mindful when working with stakeholders.

Use the 'Stakeholder Engagement Canvas' to perform stakeholder analysis.

Understand communication styles and how to communicate more effectively.

Apply methods to increase connection and build rapport with stakeholders.
COURSE OUTLINE
SUCCESSFUL STAKEHOLDER ENGAGEMENT
Practical techniques to build connection and rapport